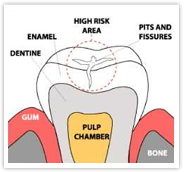 Showing fissure or crack
extending down into the tooth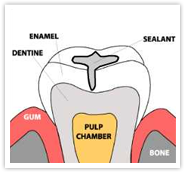 Fissure Sealant in position,
protecting tooth from decay
Fissure Sealants are recommended for children as well as adults. It is a good preventive measure to remove caries-prone pits & fissures. A smoother and non-complicated surface makes it easier for your child to clean their teeth. It also releases fluoride to strengthen the tooth surface.